Glassrooms and Terrace Awnings
Let your customers enjoy your outdoor space all year round, come rain or shine. Our terrace and patio covering solutions offer incredible results for much less than a traditional extension.
Free quotes and measuring
No fuss, professional fitting
Industry leading warranties
Amazing choice of fabrics and finishes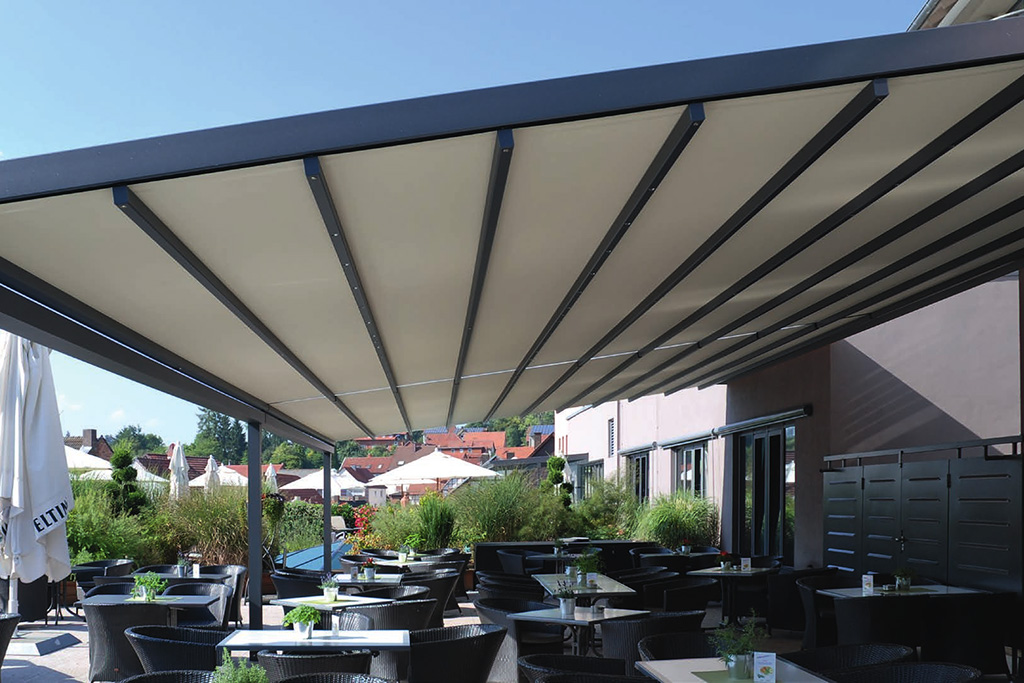 Colours to match your brand
You've spent a lot of time on your brand and colours matter. Our fabric range is extensive with a huge range of colours and finishes. For frames we offer 56 standard colours and over 200 are available so you can match your corporate colours perfectly.
Easy to automate
Our automation controls make it easy to operate sun protection, lighting and heating from the touch of a button. Our weather sensors automatically react to temperature, wind and rain - opening and closing without tying up your staff.
Try before you buy
We know that awnings and glassrooms can be a big investment, and it's difficult to know if you're really making the right choice. For extra peace of mind we offer a 3D design service, to let you visualise your choices before you place your order.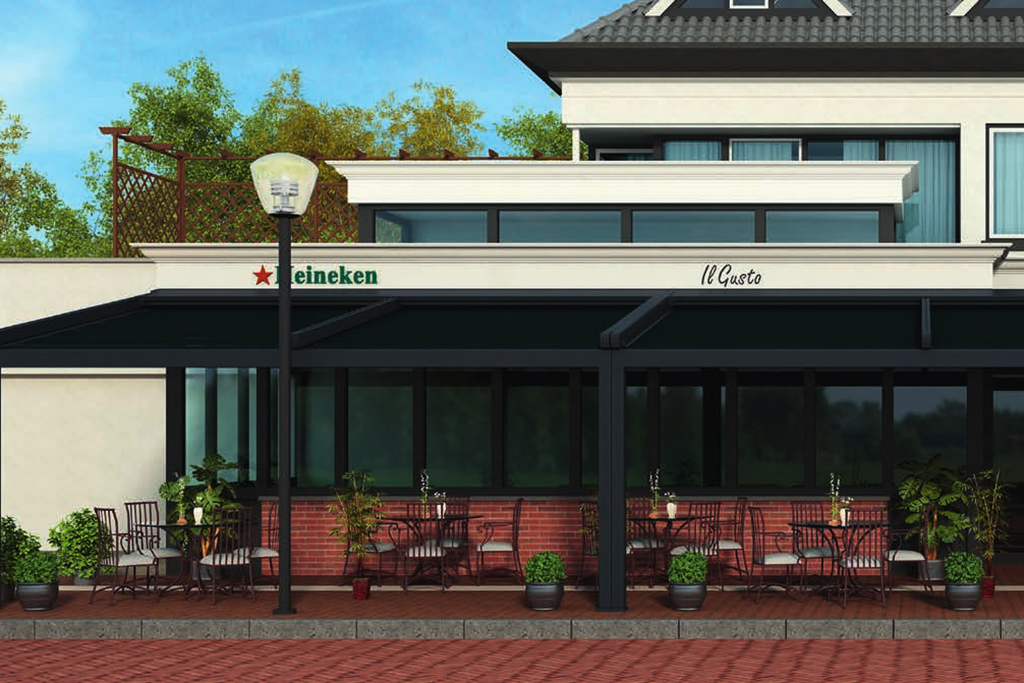 Get in touch for a brochure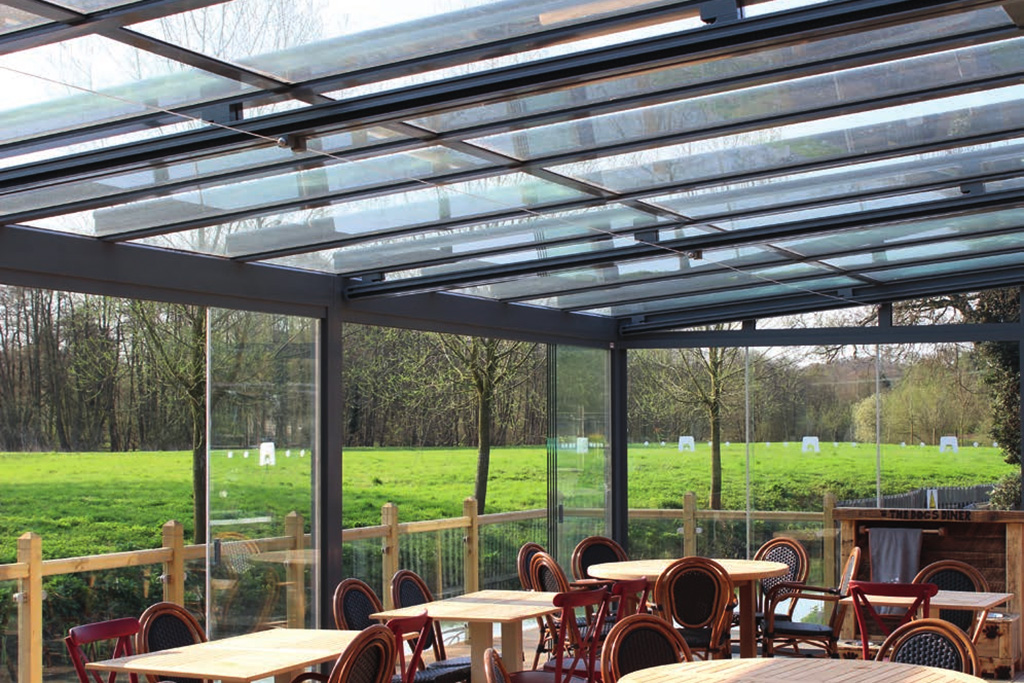 Commercial Glassrooms
Sliding glazed panels protect your customers on cold and rainy days, and slide back to let the sunshine in. Perfect for locations with stunning views our glassrooms feel airy and spaceous, and will encourage your customers to stay for longer.
Still have questions? Talk to our sales team!